Mozambique to save on oil by switching buses to natural gas
Submitted by Sahil Nagpal on Tue, 07/08/2008 - 01:04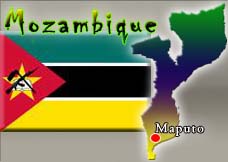 Maputo - The government of Mozambique on Monday announced its intention to switch public buses to run on compressed natural gas instead of gasoline as soaring oil prices push up the country's fuel bill.
Environment Minister Alcinda Abreu said the country wanted to embrace the use of natural gas in order to reduce the negative impact of oil prices on the economy,
The move would also allow the southern African country to make use of its abundant gas deposits by boosting domestic consumption, she said, adding the government would be introducing legislation to promote the use of natural gas in vehicles.
Currently, most of Mozambique's natural gas is exported to neighbouring South Africa.
The government's decision to switch to natural gas followed a successful pilot project in the capital city of Maputo, where gas was used to run six buses.
Mozambique imports some of its buses from China and Brazil, where natural gas is increasingly being used in public transport.
In the run-up to the Olympic Games in China, the Beijing government has been touting the use of natural gas by taxi drivers in the capital as a way of curbing pollution.
In Germany, natural gas is currently being pumped into over 1,000 public buses.
Passenger vehicles that currently run on petrol or diesel can also converted to use compressed gas.
A study released Monday in Mozambique showed the country has more than 80 million cubic metres of gas underground - enough to power its entire fleet of public buses, without eating into South Africa's supplies. (dpa)