MTNL turns profitable at Rs 7,825 cr,BSNL loss at Rs 7,085 cr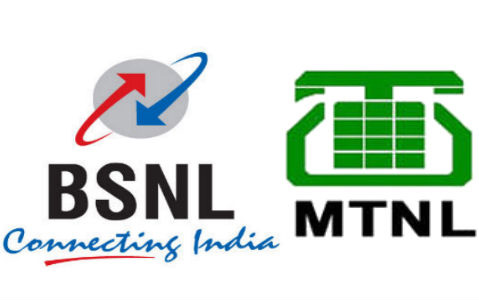 New Delhi: State-run telecom firm MTNL has shown profit of Rs 7,825 crore on books for 2013-14 on account of some write back provisions, Parliament was informed today.
The telecom firm had last posted annual profit of Rs 211.7 crore in 2008-09.
"MTNL has shown profit of Rs 7,825 crore mainly due to write back of provisions on account of pensionary liabilities and spectrum amortization costs after decisions of government taken revival of MTNL," Telecom Minister Ravi Shankar Prasad informed Rajya Sabha in a written reply.
MTNL, which operates in Delhi and Mumbai, had posted a loss of Rs 5,321 crore in the year 2012-13.
Government in January had approved refund of Rs 4,533.97 crore to MTNL against surrender of broadband spectrum for which it was to pay same amount in 2010.
Along with refund of spectrum, government also approved pension support for MTNL. On the other hand telecom PSU BSNL is expected to further narrow loss in 2013-14. As per the data shared by the Minister, provisional loss of BSNL is estimated to be at Rs 7,085 crore in 2013-14. BSNL had posted annual loss of Rs 7,884 crore in 2012-13.
The minister said that government is in the process of revival and revitalisation of both public sector units through various short, medium and long term measures.
"The long term measures, including merger of BSNL and MTNL, would attempt to position these PSUs to emerge as market leaders in the converged telecommunication market," Prasad said.
He said that three groups are conducting in-depth study on implications of merger of the two PSUs on issues related to human resource integration, technology integration and corporate integration.
"Views of unions on merger would be taken into consideration before a decision is taken in best public interest and that of two companies," Prasad said. ---- PTI