Mukesh Ambani Forays Into Telecom Sector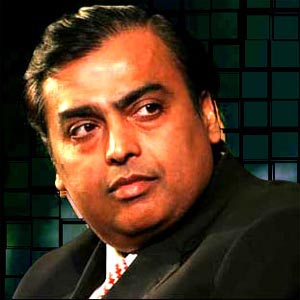 India's top industrialist Mukesh Ambani has forayed into the telecom segment with the intention to offer up countrywide wireless broadband services when Reliance Industries got hold of Infotel Broadband, the lone player, which bagged a pan-India license for broadband wireless access spectrum in the auction that closed on Friday.
RIL has acquired 95 per cent equity stake in Infotel for Rs 4,800 crore minutes after the Indian bourses marked their closure for the day.
The deal values the Mahendra Nahata group promoted Internet service provider at about Rs 5,000 crore.
While confirming the deal, Infotel promoter Ananth Nahata said,"When the bid (BWA auction) prices started becoming high, we realised that we need to talk to a strategic partner. So we were talking to Reliance somewhere in between the auction. So it's not something, which has happened in one day."
Mr. Nahata also said that big chances exist for the broadband business.
He said, "Subscriber penetration is under 1 per cent currently."
He hopes to roll out WiMax services by early 2011.
Mukesh-controlled RIL entered the telecom segment a week after his brother Anil Ambani's Reliance Communication quit Broadband Wireless Access (BWA) auction.
The auction ended on Friday pouring Rs 38,617 crores. (With Inputs from Agencies)