Mumbai records lowest number of AIDS deaths in 14 yrs
Submitted by Piyush Diwan on Fri, 11/23/2012 - 22:18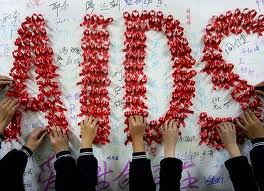 Mumbai has recorded an impressive year-on-year decline of 86 per cent in the Acquired Immune Deficiency Syndrome (AIDS) mortality to just two this year. It is the lowest ever AIDS morality figure recorded by in the city since the start of HIV prevention initiatives fourteen years ago.
The number if new cases of AIDS slipped drastically from 790 last year to 416 this year. The figures released by the Mumbai District Aids Control Society (MDACS) showed that Mumbai has come a long way from 2004 when the incurable disease snatched a total of 278 lives.
The heartening figures were ahead of World Aids Day, which fall on 1st of December every year.
A fresh report prepared by the United Nations said that better access to drugs and awareness about the disease have led to the number of people being diagnosed with HIV to fall. Experts claimed that the deadly disease could one day be eradicated.
According to the report, around 34 million people were suffering from HIV at the end of last year, and that the number of new cases of AIDS was falling.
However, cases of AIDS are still increasing in some parts of the world. The 2012 UN report on AIDS said, "The number of people newly infected globally is continuing to decline, but national epidemics continue to expand in many parts of the world."
Bangladesh, Georgia, Guinea-Bissau, Philippines, Republic of Moldova Indonesia, Kazakhstan, Kyrgyzstan and Sri Lanka are the nine countries, where AIDS cases increased by 25 per cent between 2001 and 2011.