Muthoot to raise Rs.500 crore by divesting six percent stake
Submitted by Gaurav Mehra on Wed, 01/11/2012 - 21:14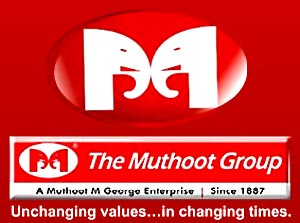 Muthoot Finance Corporation Ltd is planning to raise about Rs. 500 crore by divesting up to six percent of its promoters holding in the company, according to the Chairman and Managing Director Thomas John Muthoot.
"As part of our aggressive expansion plan, wherein we will be adding nearly 1,000 more outlets by the end of the fiscal, we are looking at a private placement of 5-6 per cent of the promoters' stake in Muthoot Fincorp, which would get us around Rs 500 crore," said Mr. Muthoot.
Mr. Muthoot also indicated that the move will take the country's third largest gold loan player closer to a public issue. He did not announce any time frame for the company to come out with a issue and at the current market conditions he is not attracted to the markets.
The over Rs 20,000-crore Thiruvananthapuram-based Muthoot Pappachan Group offers gold, auto and home loans. The company also works in real estate, hospitality, power generation and IT sector. The book value of its core business of lending against gold has now touched Rs 6,500 crore. The gold lender flagship brand will have ,600 outlets by the end of March, up from 1,650, according to the company.
The shares of Muthoot Finance Corporation were down by 0.55 percent to Rs. 154.60 on the Bombay Stock Exchange.