Nasheed arrested: Salman Khurshid appeals for peace in Maldives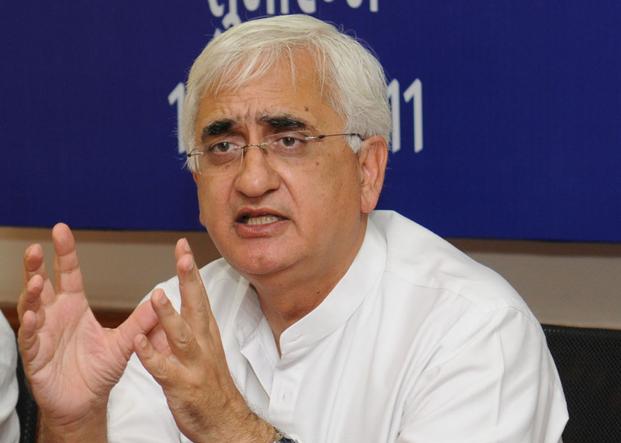 New Delhi, Mar 6 : External Affairs Minister Salman Khurshid on Wednesday appealed for peace in Maldives in wake of the recent arrest of former President Mohamed Nasheed.
Khurshid said all the parties must participate in the democratic process in Maldives.
"Those countries which have good relations with Maldives, and those who want to maintain good relations with it, have expressed that peace should prevail in Maldives," said Khurshid.
" All the politicians who wish to represent their parties would get a chance to participate in the democratic process of Maldives. Thus peace and tranquillity should prevail," he added.
Khurshid said India will provide assistance to Maldives when required.
"We shouldn''t do and do not interfere with legal matters of their country. Considering our friendly relations with Maldives, we provide them whatever advice they need and vice versa, because both the countries play an important role in SAARC," said Khurshid.
"We try to maintain good relations with each other which would benefit both of the countries," he added.
Former Maldivian President Nasheed was arrested on Tuesday after a warrant was issued by a court in Male in connection with his trial over the arrest and subsequent detention of a judge during his rule.
The arrest came less than a fortnight after Nasheed left the Indian High Commission where he was holed up for 11 days to escape two arrest warrants issued by the court earlier. (ANI)