Nasscom projects 7% growth rate for IT segment for FY10
Submitted by Sumeet Kak on Fri, 07/31/2009 - 07:10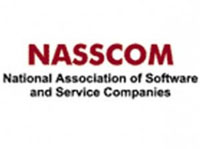 The National Association of Software and Service Companies (Nasscom), in its annual report, has scaled down the growth projections to 7 per cent for India's information technology and outsourcing industry during 2009-10.
It may take some time for the IT segment to completely come out of trouble as the market has started to show signs of recovery due to improvement in global and domestic demand.
Nasscom Chairman, Pramod Bhasin said, "We predicted double-digit growth, albeit scaled down, in the middle of the slowdown, because we were still delivering for contracts made in previous years."
Country's IT software export stood at $46.3 billion for the financial year 2009, reporting an increase of 14 per cent as compared to financial year 2008. Domestic services and BPO reported revenue at Rs 57,000 crore in 2009 as compared to Rs 47,000 crore in the financial year 2008.
Urging IT companies to explore non-traditional markets, Nasscom president Som Mittal said, "Industry outlook is definitely on the domestic segment and unexplored markets like South America, West Asia, and blocks of Europe."
However, the industrial body did not put light on employment scenario, expected to remain uncertain given to slow recovery of the market.