Nepal's lone billionaire to fight elections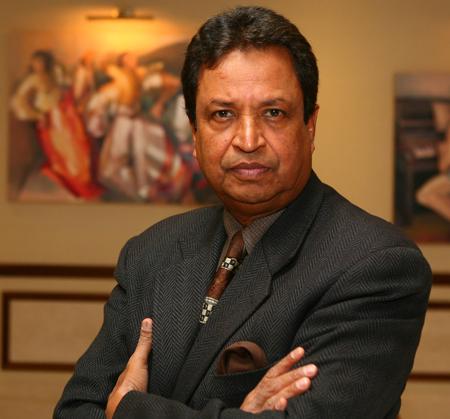 Kathman Sep 5 : The only billionaire in Nepal, Binod Chaudhary, also a member of the Communist Party of Nepal-Unified Marxist Leninist (CPN-UML), will contest the Nov 19 constituent assembly elections.
The party said Chaudhary would join the fray from electoral constituency number 1 or 3 in Nawalparasi district of western Nepal, reports Xinhua.
A final decision on the list of contenders, one each from those two constituencies, will be taken by the party shortly.
"Mr Chaudhary is now in Singapore. He is aware about the recommendation. He will be able to look into the matter once he returns in the second week of September," Bipul Adhikari, a press adviser of the Chaudhary Group, said.
In the first constituent assembly (2008-12), Chaudhary was a member from CPN-UML under the proportional electoral system. This time around, however, his name has been proposed as a direct candidate, implying that he has to face the citizens' vote.
In March this year, Forbes magazine declared that Chaudhary's net worth was $1 billion and he was the 1,342nd richest individual in the world.
The magazine placed Chaudhary as one of the 21 "notable newcomers" among those making their debut in the magazine's list of new billionaires.
Chaudhary, 57, is chairman of Chaudhary Group, while his three sons help him in his work. Chaudhary has diversified businesses, ranging from production of instant noodles to an international chain of hotels and financial companies.
Chaudhary established himself about two-and-half decades ago with the introduction of Wai Wai brand of instant noodles. The brand is quite popular and holds the number one position in Nepal's noodle market.(IANS)