Net-worth information must under 'KYC' norms
Submitted by Harish Dhawan on Thu, 11/29/2012 - 15:52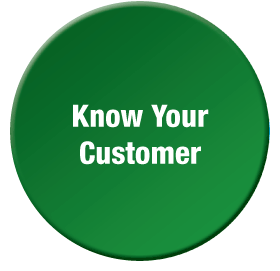 Complying with the new Know-Your-Customer (KYC) has become really significant as it will permit investors to make investments in all Securities & Exchange Board of India (SEBI)-regulated financial schemes like stocks, mutual funds, collective income schemes, depository participants, and venture capital funds.
Apart from basic information such as name, father's/spouse's name, marital status, KYC now also require consumers to reveal their specific information on gross annual income or net-worth.
Market regulator SEBI could have taken a tougher stance on the implementation of the KYC by ordering fund houses as well as distributors to ask investors to comply with the KYC norms immediately.
But, fund houses mightn't want to compel investors to reveal their specific information on net-worth amid fears of more folio losses. In the year to September this year, the industry suffered a loss of around 300,000 folios.
But, many are warning that investors who are not revealing their net-worth will miss opportunities when the market conditions improve.
Speaking on the topic, financial planner Gaurav Mashruwala, "In fact, if Sebi wants to be really strict, they could disallow withdrawal unless the KYC is done. This will be a tougher measure than not allowing them to invest money."
Investors who are investing money in mutual funds for the first time but have already completed their KYC forms can update missing details by 1st of December.