New York becomes first US state to pass toughest gun-control law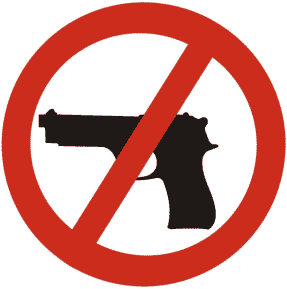 Washington, Jan 16 : New York has become the first state to pass a gun control law, which is the toughest in the nation, since the Sandy Hook Elementary School shooting massacre last month.
Acting one month and a day since the rampage that left 20 children and six educators dead, Governor Andrew Cuomo signed the bill into law shortly after 5 p. m.
Called the New York Safe Act, the law includes a tougher assault weapons ban that broadens the definition of what constitutes an assault weapon, and limits the capacity of magazines to seven bullets from 10, ABC News reports.
According to the report, the law also requires background checks of ammunition and gun buyers, even in private sales, imposes tougher penalties for illegal gun use, a one-state check on all firearms purchases, and programs to cut gun violence in high-crime neighborhoods.
As he signed the bill into law, Cuomo said it was not only `the first bill', but the `best bill'.
New York's law also aims to keep guns out of the hands of those will mental illness.
The law gives judges the power to require those who pose a threat to themselves or others get outpatient care, the report said.
The legislation also includes what is called a "Webster provision," named for the two firefighters ambushed on Christmas Eve in Webster, N. Y.
The measure would mandate a life sentence with no chance of parole for anyone who kills a first responder, the report added. (ANI)