Newly elected BJP MPs to formally elect Modi as their leader
Submitted by Hardeep Sidhu on Tue, 05/20/2014 - 17:01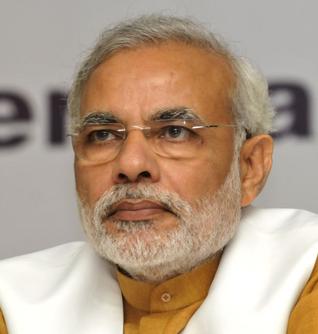 New Delhi, May 20 : The Bharatiya Janata Party (BJP) Parliamentary Party will meet here today to formally elect BJP-led National Democratic Alliance (NDA) prime minister- designate Narendra Modi as their leader.
The meeting will be held in the Central Hall of Parliament. This will be followed by a meeting of NDA allies.
After Modi's election as parliamentary party leader, the BJP-led NDA will stake a claim to form a new government at the Centre.
Meanwhile, hectic consultations continued in the BJP for the second consecutive day yesterday ahead of government formation in New Delhi. A stream of leaders met Narendra Modi, Rajnath Singh and senior RSS functionaries.
Visitors to Modi, who is camping at Gujarat Bhavan , included senior leaders like Sushma Swaraj, Arun Jaitley, Amit Shah and Kalyan Singh. YSR Congress chief Jagan Mohan Reddy also met Modi and said that new prime minister should be pro-active. (ANI)