Entertainment Network Intraday Buy Call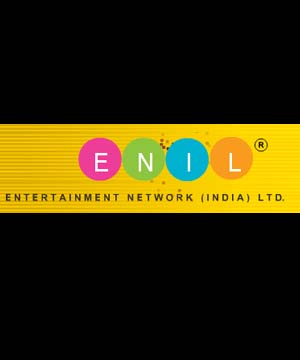 Stock market analysts have maintained 'buy' rating on Entertainment Network (India) Ltd with an intraday target of Rs 193.
According to them, interested traders can purchase the stock above Rs 191 with a strict stop loss of Rs 182. If the stock market remains positive, the stock pricing becomes more attractive, and reach above Rs 200.
Shares of the company, on Wednesday (Nov 04), closed at Rs 128.05 on the Bombay Stock Exchange (BSE). Current EPS & P/E ratio stood at 1.74 and 104.53 respectively. The share price has seen a 52-week high of Rs 265 and a low of Rs 93 on BSE.
For the quarter ended Sept 30, 2009, Entertainment Network India Ltd declared that its net sales stood at Rs 9833.20 lacs as against Rs 10957.33 lacs for quarter ended September 30, 2008.
The net loss of the company for the quarter under reviews was at Rs 1382.92 lacs as against Rs 1821.17 lacs for the quarter ended September 30, 2008.
The company has reported an EPS of Rs 2.90 for the three month period ended September 30, 2009.
The company's major activity is to offer Radio Broadcasting services. The Group runs via 3 sections including Radio Broadcasting, Outdoors and Events.
Radio broadcasting section includes activities connecting to airtime sales. Outdoors section consists of activities such as advertising on bus queue shelters, light emitting diode, metro stations and flyovers and Events division consisting of activities relating to management of events.