Nokia launches massive promotional campaign for Lumia 900
Submitted by Darpana Kutty on Wed, 04/04/2012 - 12:41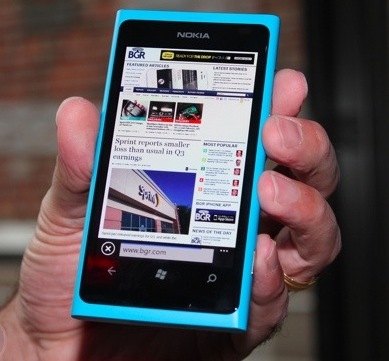 Handset maker, Nokia has initiated a massive advertising campaign to promote its latest Lumia 900 smartphone int eh US market.
Telecom carrier, AT&T will offer the new Nokia Lumia 900 n the US market. AT&T and Nokia are investing huge amount of recourses in the campaign to make sure that the device succeeds in the U. S.
Experts say that the success of the device in the US market will determine the future of Nokia and the Windows Phone platform. The campaign will begin when the phone launches on April 8. The two companies are planning for a massive television marketing campaign to raise consumer awareness about the device.
AT&T will put up signs and posters promoting the device and will make feature Lumia 900 as the centerpiece on its retail stores. The company will be lunched with a number of accessories to attract more users.
The Nokia Lumia 900 features dual cameras; an 8-MP camera with a lens from Carl Zeiss and a front-facing camera for videoconferencing. The device ahs an impressive 4.3-inch AMOLED ClearBlack display and is powered by a 1.4-GHz Qualcomm Snapdragon processor. Lumia 900 will come with an available storage of 14.5 GB.
The device will run on AT&T's high-speed LTE network. Microsoft CEO Steve Ballmer had earlier said that the handset will be promoted across the 2,400 U. S. stores of Microsoft.
The handset is reportedly already available for pre-orders in Microsoft's retail stores across the country. The high-end device from Nokia in a bundle might be priced at a high of $899 in the US market when it is launched next week. The company has not announced the launch date yet.