Nokia to offer premium upgrade to its Lumia-only Mix Radio service
Submitted by Darpana Kutty on Mon, 01/28/2013 - 17:41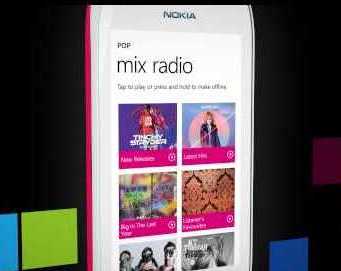 In an announcement made via a company blog post by Nokia's Ian Delaney, the September-launched free Lumia-only Mix Radio music-streaming service from Nokia will boast a premium upgrade, dubbed `Nokia Music+', in the coming weeks.
According to the blog post, the new `Nokia Music+' service to be rolled out by the Finland-based company will chiefly serve as an add-on to the existing radio music capabilities of the Nokia Lumia handsets.
Going by the details shared by Delaney on the blog post about the forthcoming `Nokia Music+' upgrade for Mix Radio, the service will give the owners of Lumia handsets the advantage of unlimited skips as well as unlimited downloads. In addition, the new `Nokia Music+' service will also offer higher-quality streams; with the quality of downloads being eight times that of their current quality.
The new `Nokia Music+ service - the subscription of which will cost nearly $4 per month - will also offer lyrics for the mobile devices of the users, along with a Web app for home use; thereby allowing the subscribers to rock out to the Nokia Mix Radio service on desktops, laptops, and other connected screens.
Noting that "Nokia Music is great for discovering new music," Jyrki Rosenberg - Nokia's VP of entertainment - said in the post: "We've found that there's a core of users that want even more of it (Nokia Music). This is how Nokia Music+ came about."