North Korea will deepen its isolation with another n-test: Obama
Submitted by Hardeep Sidhu on Fri, 04/25/2014 - 23:13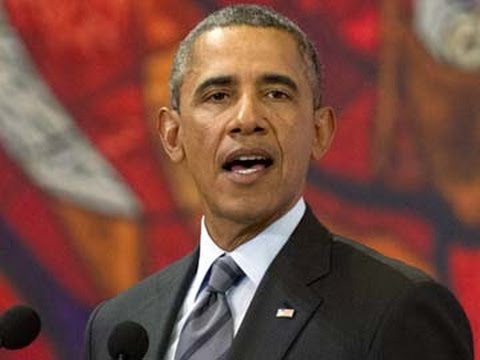 Seoul, April 25 : US President Barack Obama Friday warned North Korea that it will only manage to "deepen its isolation" if it conducts another nuclear test.
This statement by Obama comes after intelligence data gave rise to fears of another nuclear test by the communist regime.
"Pyongyang will gain absolutely nothing from another nuclear test except to deepen its own isolation from the global community," Obama said in a written interview to the South Korean newspaper Joongang before his arrival in Seoul Friday.
The US leader was scheduled to meet South Korean President Park Geun-hye in the capital Friday amidst indications of a possible nuclear test by North Korea.
"North Korea's nuclear and ballistic missile programmes are a threat to our allies South Korea and Japan," and also "a direct threat to the security of the US", Obama said in the interview.
After highlighting the strength of the defence alliance between US, South Korea and Japan, the US president warned that if Kim Jong-un's regime "was to make the mistake of engaging in another nuclear test, it should expect a firm response from the international community".
Regarding the role of China, North Korea's historical ally and practically its only economic partner, the US would continue "trying to convince" Beijing to pressurise Pyongyang even more, Obama added.
The president stressed that the US and Chinese governments have already "deepened their coordination on the nuclear issue" of Kim Jong-un's regime and have "a common interest in a North Korea without nuclear arms".
Last month, Pyongyang threatened to carry out a "new type of nuclear test", in an apparent reference to an explosion using uranium instead of plutonium.
In recent weeks, an increase in activity has been detected in the Punggye-ri Nuclear Test Site, in northwestern North Korea.
Obama is in Seoul as part of his Asian tour that took him to Tokyo in the last two days and includes two more stops in Malaysia and the Philippines till Tuesday. (IANS)
Technology Sector