Notes printed before 2005 will remain legal, says RBI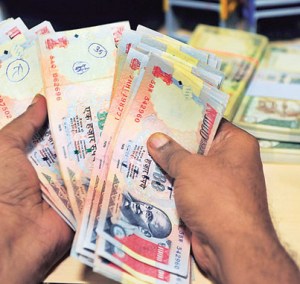 India's central bank, the Reserve Bank of India (RBI) has clarified that the currency notes that were printed before 2005 will continue to be legal tender.
The central bank said that the move to withdraw banknotes printed prior to 2005 is aimed at pulling off these bank notes from the market. The central bank pointed out that it is a common global practice to withdraw older series notes. The central bank said that the notes printed prior 2005 "have fewer security features compared to banknotes printed after 2005."
The central bank clarified its statement dated January 22 following questions from the banks. The RBI also said on its website that it is already systematically withdrawing these notes from the market in a routine manner through the banks in the country. It said that the members of the public can exchange the notes at bank branches as per their convenience.
"In Reserve Bank's view, the volume of the banknotes, printed prior to 2005, still in circulation today is not significant enough to impact the general public in a large way. Further, even July 1, 2014 onwards, members of public can exchange any number of these old series notes from the bank branches where they have their accounts," it said in a press statement.