O2 chops the price of 7-inch Atom tablet
Submitted by Mitra Pathak on Fri, 04/02/2010 - 08:23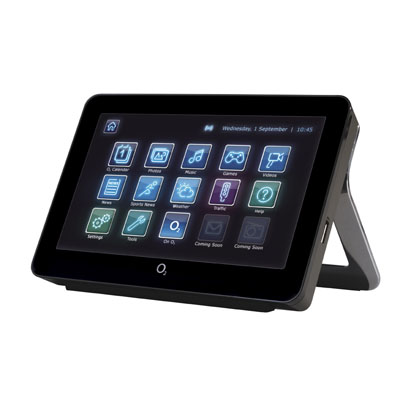 In a promotional bid starting from tomorrow, O2 has said that it would slash the price of its mobile Internet device- Joggler. It will make it one-third of its original price. Post decrease, it would be down to £49 for 14 days.
This piece of news gives a clear indication of 7-inch capacitive touch-screen availability at a throwaway price, which is close to a digital photo frame.
The features of this mini-magic are similar to an Intel Atom processor. It has 1GB onboard memory, WiFiN connectivity, Ethernet and support for a number of OS.
The Joggler is renamed as an OpenPeak and OpenFrame device. It comes with a USB port but no SD card reader. A default O2-customized operating system comes in the box-pack edition which can be upgraded to Nokia's Maemo or Ubuntu's Netbook Edition (provide you have a knowledge of hacking).
This is an exclusive device, which gives value for money through its never ending features. It also boasts of Internet radio with 100 radio stations powered by Pure, the feature to play audio-video songs and ability to text. Joggler has two inbuilt speakers that suffice the need.
If the above features are not enough then one always has an option of downloading free Apps from the O2 App store.
This device seeks to capture the maximum market share with its low-cost offering.