October Print Edition Preview : Second Edition for October
Submitted by Hina Deshpande on Mon, 10/08/2007 - 00:15
Bharti Tele becomes largest private sector Telecom Company in India and among Top 10 in the world in terms of subscriber base. US Dollar remains weak; analysts expect to go up to Rs 39. Stock Markets look strong and ready to touch 18000. Sunita Williams shares her views with Indian Scientists.
Editor's Picks of the week.
Nokia buys Navteq and will offer mapping solutions in handhelds.
Reliance Power to file IPO.
Stock Picks: SAIL, Satyam, Reliance, Reliance Petroleum and SBI.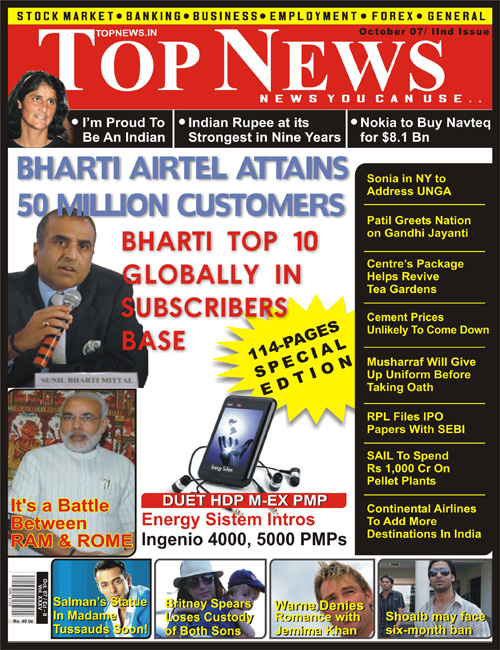 Grab the issue from your local bookshop or newspaper vendor.
For subscriptions please send an email to subscription@topnews.in
We accept payment by
Credit Card
Cheque (Local) / Demand Draft
Cash on Delivery (in NCR only)
(Currently available in India Only)