Odisha Govt. has no objection to Khandadhar mines' allocation to Posco
Submitted by Rajvir Khanna on Mon, 04/07/2014 - 20:01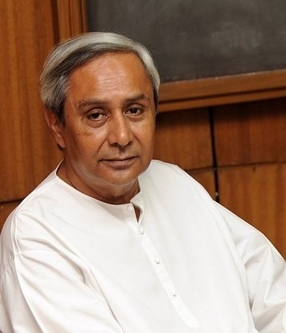 Odisha's Naveen Patnaik-led government has no objection to the allocation of the Khandadhar iron ore mines to South Korea's steel producer Posco, a senior official of the state government said.
The Khandadhar iron ore mines in Sundargarh to Posco-India in 2009 for its proposed 8-million-tonne steel plant in Jagatsinghpur district of the state. But, the state's High Court later annulled the allocation, forcing the Odisha government to approach the Supreme Court.
In May last year, the Supreme Court asked the Centre government to take a decision after considering all the objections raised by different entities. It is for this reason that the Centre government asked the state government to clear its stance on the allocation of the mines.
The state government official said, "The ministry of mines has followed the orders of the Supreme Court and had sought our opinion. We had recommended the Khandadhar mines to the Centre way back in 2009. We have reiterated our stand. The project is going to be a reality."
The official, however, refused to reveal his identity because the model code of conduct didn't allow him to make any statement.
Posco's Rs 52,000-crore steel plant project has been languishing for more than eight years for various reasons. While it managed to gain approval for land around a couple of months back, the necessary mining certificate for starting captive iron-ore mining is yet to be obtained.
The South Korean steel giant has already acquired 1,703 of the 2,700 acres of land that it requires to set up the plant. However, it will be able to start construction only after it deposits another Rs 12 crore towards a forest diversion plan.