Oil Min proposes gas price of $6-6.5 per unit, RIL may be denied new price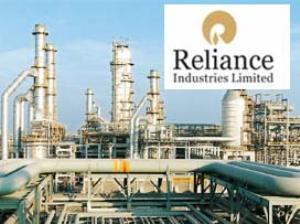 New Delhi: Reliance Industries Ltd's two producing fields off the Andhra coast will not get revised natural gas prices until it makes up the shortfall in gas production, a daily newspaper has reported.
The oil ministry is looking at new gas pricing regime for domestic producers at a price of $6-6.5 per unit, as per the paper's report.
With the government delaying a revision in prices, Reliance and its partners BP Plc of the UK and Canada's Niko Resources had on June 17 served an arbitration notice on the government naming London-based Sir David Steel as its counsel.
The three companies wanted the government to honour its commitment and implement revised natural gas prices upon expiry of the $4.2 per million British thermal unit
(mBtu) rate for their eastern offshore KG-D6 fields on March 31, 2014.
More than a month after it deferred a decision on raising natural gas prices, the Government on Friday said it has not taken a final decision on the issue yet.
The previous UPA government had in December last year decided to price all domestic gas from April 1, 2014 according to a formula suggested by the Rangarajan Committee.
The formula was notified on January 10 but before a new rate could be announced, General Elections were declared and the issue was left for the new government to decide.
The new government on June 25 decided to defer the implementation till September-end to hold wider consultations.
"The present Government is considering the matter. The present Government has not taken a final decision in the matter. As and when a decision is taken, the House will certainly be taken into confidence," Finance Minister Arun Jaitley said replying to supplementaries during Question Hour in Lok Sabha yesterday.
The Rangarajan formula would lead to doubling of natural gas prices to USD 8.4 per million British thermal unit, an increase that would jack up urea production cost, electricity tariff and CNG rates.
(PTI)