One out of every four kids in UK has a social network profile- Ofcom
Submitted by Keshav Seth on Sun, 03/28/2010 - 15:53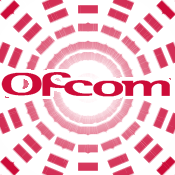 A recent survey by Ofcom showed that one out of every four UK kids, using internet, had a profile on social networking sites like Facebook, Bebo or MySpace. Ofcom released today the data of its annual Children's Media Literacy Audit for 2009.
Ofcom conducted the survey among kids aged between 8 and 12 years. The minimum age limit for opening an account in such social networking sites is 13 years.
The Ofcom survey also revealed that about 17% parents of the kids, using social network profiles, were unaware of the activities of their kids. However, 90% of the remaining 83% parents said that they regularly checked what their kids are doing online.
The survey also showed that the kids have become tech savvy these days as they are more concerned about the safety while using internet. According to the survey, 83% kids said that they set their profiles so that only known friends can view their details while 4% said that they have completely private profiles.
Also, the survey showed that 44% kids of the age group of 12 to 15 years said that they think downloading shared copies of films and music for free is not illegal.