One-time expense pulls Mahindra Satyam's Q3 net profit down by 74%
Submitted by Darpana Kutty on Fri, 02/01/2013 - 16:20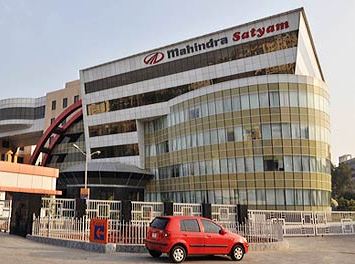 Hyderabad-based IT giant Mahindra Satyam has reported a decline of whopping 74 per cent in net profit for the third quarter of current fiscal.
Mahindra Satyam said its net profit dropped to Rs 80 crore during the October to December period, from Rs 308 crore recorded during the corresponding period of the previous fiscal.
The big drop in the quarterly net profit was due to a one-time expense for settling the Aberdeen suit. During the concerned quarter, the IT firm had to pay Rs 294 crore (around $68 million) to Aberdeen Global and twenty-two other funds to settle claims for alleged deceitful misrepresentations.
Mahindra Satyam Chairman Vineet Nayyar described the settlement as "good news". Announcing the quarterly results, Nayyar said, "The good news is that we have put at rest all the litigation external to India reaching the Aberdeen claim settlement."
Excluding the one-time expense, the company's net profit for the three months under stood at Rs 374 crore, up 21 per cent from Rs 308.48 crore in the corresponding period of the previous year.
Revenues jumped 12.88 per cent from Rs 1,939.53 crore to Rs 1,718.08 crore.
Stock in Mahindra Satyam slipped 2.3 per cent to Rs 119.90 on the Bombay Stock Exchange (BSE) in the after-hours trading.