Passing Lokpal bill top priority for us: Kamal Nath
Submitted by Sarthak Gupta on Mon, 12/16/2013 - 19:25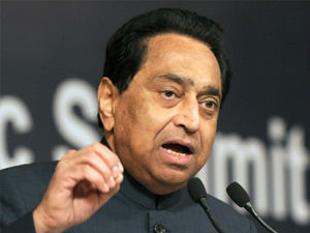 New Delhi, Dec 16 : The anti-corruption Lokpal bill is top priority for the United Progressive Alliance (UPA) and, if needed, the government will extend parliament's winter session to pass it, a minister said Monday.
"The Lokpal bill is the highest priority for us. We will sit late and pass the bill. We will even extend the session, if needed, to pass the bill," Parliamentary Affairs Minister Kamal Nath told reporters after the Congress core group, headed by Congress chief Sonia Gandhi, deliberated over the issue.
Expressing hope that the bill would be passed in this session, Kamal Nath said he was in touch with Samajwadi Party (SP) chief Mulayam Singh, who is opposed to the bill.
"Most parties support the bill. We are talking to SP. We are determined to pass the bill," he said.
Kamal Nath said he met Mulayam Singh Sunday to seek his support.
The minister welcomed social activist Anna Hazare's support for the bill.
Kamal Nath said managing numbers in both the houses to get the anti-graft legislation passed was not a problem.
"Numbers is not an issue, hungama (pandemonium and disruption) is," he said. (IANS)