People's Bank of China injects funds into interbank market
Submitted by Sumeet Kak on Tue, 07/30/2013 - 19:53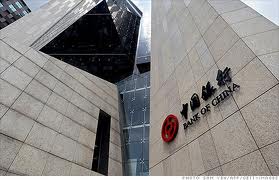 China's central bank on Tuesday injected 17 billion Yuan via issuance of seven-day reverse bond repurchase agreements into the interbank market, as part of its efforts to counter another increase in money market rates.
It is the first time in nearly six months when the People's Bank of China has actively injected funds into the country's interbank market, showing its willingness to maintain liquidity following the June mayhem, when the central bank cut off funding to the interbank system.
The repos were conducted at 4.4 per cent, up from 3.35 per cent at the last transaction on 31st of January. On Tuesday, the seven-day repo rate traded at an average 4.9697 per cent, above the 4 per cent level is considered as an indication of tight liquidity conditions.
The central bank refused to add funding at the end of June in order to drag money market rates down from nearly 30 per cent. However, some traders are of the view that influential lenders were used to silently channeling money in.
After the central bank's recent move, traders are now optimistic that the bank will keep on adding funding to the market in coming months.
Stock markets enjoyed notable gain on the news. While the Shanghai Financials Index opened up 0.5 per cent, China Merchants Bank and China Minsheng Bank started trading up 0.9 per cent and 0.3 per cent, respectively.