Perfectionist Aamir Khan not happy with his 'Ghajini' look
Submitted by Ashok Rao on Sat, 11/01/2008 - 14:00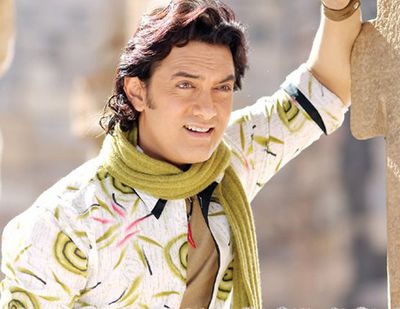 Aamir Khan, a perfectionist to the core, is as critical of his own work as he is of those around him. Though most people can't stop raving about the actor's 'bald head-bare chest look' in his forthcoming flick 'Ghajini', Aamir himself is apparently not happy with the way his new look has turned out to be!
If reports are to be believed, the actor feels that he could not give his hundred percent, and could have pulled off a far better job with his killer street-fighter look if he had got the chance to train more.
In his latest blog, amirkhan.com, the actor par excellence says that he could have gotten into better shape for the role. He added that he lost a month of a half of proper training during the release of his other film, 'Taare Zameen Par'.
Aamir has written more about the insufficient training, as he says: "But it was impossible for me to train through that period. And I was also a little careless with my diet around that time Grrr… How I wish I had found the mental strength to keep at it."
Though Aamir is not too pleased with his look, the ladies are going gaga about the killer street-fighter look. With his well known fetish for perfection, it is not surprising that Aamir suffers from the 'never happy' disease - enough is never enough for him!