PMK criticises DMK for hiring retired employees
Submitted by Hardeep Sidhu on Wed, 12/30/2009 - 20:53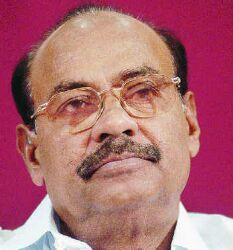 Chennai, Dec 30 : PMK founder S. Ramadoss has come down heavily on the DMK government's decision to hire retired government employees on contract basis to fill up vacancies.
"The government is setting up a wrong precedent by this contract employment at a time when hiring workers in private sector is being frowned upon," Ramadoss said in a statement issued here Tuesday.
The state government Dec 18 issued an order permitting hiring of retired employees on contract basis.
"There are around 62 lakh (6.2 million) unemployed registered with the Employment Exchanges with a dream of getting a government job. The state government's order has shattered their dreams," he added.
Citing the various employees unions, he said there will be around 200,000 vacancies in various government departments which could be filled by hiring young people.(IANS)