Policy Paralysis struck India during UPA rule: Arun Jaitley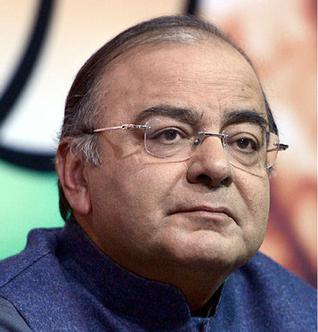 New Delhi, Jan 18 : Bharatiya Janata Party (BJP) leader Arun Jailtey at the party's national council meet on Saturday said that after power shifted from the hands of the NDA government to the UP ten years back, a policy paralysis struck India.
"Ten years back when the NDA was in power, former Prime Minister Atal Bihari Bajpai faced a lot of challenges.  But a lot of economic booms took place in his government.  The national highways that were created keeping in mind its economic benefits proved to be so beneficial for the country.  But during the UPA rule a policy paralysis struck India" said Jaitley.
"In 2004 when the power shifted to the UPA and in the hands of Prime Minister Manmohan Singh, it was said that economic fundamentals of NDA had left the economic conditions of thw country in a good state," he said.
"After ten years when the economic condition of the country should have boomed as it was the second fastest growing economy in the world there was a reversed flight of investment after a policy paralysis had struck India," he added. (ANI)