Poll: 70 per cent of Israelis oppose giving up Golan Heights
Submitted by Mohit Joshi on Thu, 05/22/2008 - 05:28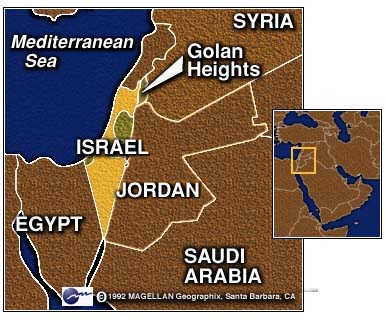 Tel Aviv  - The vast majority of Israelis are against giving up the occupied Golan Heights in return for a peace agreement with Syria, a poll published Wednesday night by Israel's Channel 2 television channel indicated.
Some 70 per cent of Israelis asked said they opposed giving up the strategic plateau, which Israel captured from Syria in the 1967 Arab- Israeli war, the poll said.
Only 22 per cent said they were for the move, while the remainder said they were still unsure.
Most Israelis were sceptical about Israeli Prime Minister Ehud Olmert's motivation for reviving peace talks with Syria, with 57 per cent saying they believed his decision had to do with the new police investigation into suspicions that the premier illegally received hundreds of thousands of US dollars from an American fundraiser.
Most Israelis (58 per cent) also said they believed Olmert currently lacked the mandate or "legitimacy" necessary to negotiate with Syria.
The polling institute commissioned by Channel 2 said it questioned a sample of 550 adult Israelis. It gave no margin of error, but the amount is standard for Israeli opinion polls, which usually have a margin of error of 4.5 per cent. (dpa)