Pope asked to ditch his ermine-lined clothing
Submitted by Mohit Joshi on Thu, 08/14/2008 - 04:46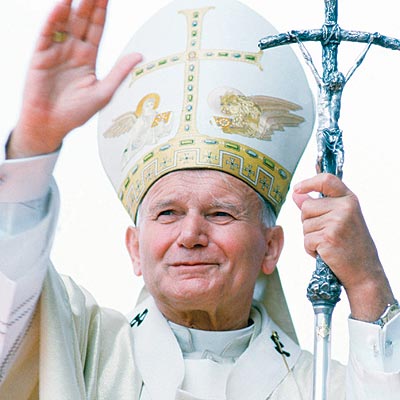 Rome  - Italian animal rights activists have appealed to Pope Benedict XVI to help "save the ermine" by asking him in a letter to refrain from wearing clothing trimmed with the animal's fur.
But in a newspaper interview published Wednesday a senior Roman Catholic cleric suggested that the campaign, also consisting of a online petition, may be misplaced.
"Aren't there more important battles to be fought?" asked Apostolic Nuncio Emiritus to Italy Cardinal Andrea Cordero Lanza di Montezemolo.
"It's fine to defend the ermine, but there are human beings whose well-being warrants priority and yet no-one seems to care," the cardinal told Milan-based daily Corriere dell Sera.
The Italian Association for the Defence of Animals and the Environment (Aidaa), launched its petition on July 21 with the aim of collecting 10,000 on-line endorsements by September 30.
By Wednesday, the petition's website had registered some 2,235 endorsements from people who want the pope to help save the ermine, a small mammal also known as the stoat or short-tailed weasel.
The campaign's "success to date" prompted Aidaa president Lorenzo Croce to send Benedict a letter on Tuesday, asking the pontiff to engage in "an act of charity towards animals, creatures of God."
Croce said he was hoping to receive a positive response given that the pontiff's interest in the welfare of animals - Benedict is a keen cat lover - was well known, as was his concern for environmental issues.
Benedict, who has earned a reputation as a traditionalist by making it easier for priests to celebrate Mass in Latin, has also revived the use of clothing - including a white ermine-lined cloak and a similarly adorned hat - last worn by Pope John XXIII in the 1960s. (dpa)