Portugal fears instability as Socrates prepares to form government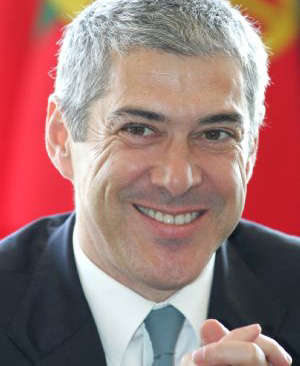 Lisbon - Portuguese analysts on Monday warned about political instability as Prime Minister-elect Jose Socrates was preparing to form his second government after winning Sunday's parliamentary elections.
Socrates' Socialists took a clear victory, but lost their absolute majority in parliament.
President Anibal Cavaco Silva was expected to ask Socrates to form a new government.
Socrates said overnight he would start talks with the other parties and that it was too early to say whether he would govern alone or with others.
It was thought possible that Socrates might have to form a minority government for lack of willing coalition partners.
The far-left parties Left Bloc and CDU have ruled out a coalition with the Socialists, though some have claimed there was a "secret pact" enabling them to enter government.
Paulo Portas of the conservative nationalist CDS/PP also appeared reluctant to enter a coalition, saying his party would "remain the best opposition to the Socialist government."
The main opposition conservative Social Democratic Party (PSD) governed with the Socialists in the 1980s, but its leader Manuela Ferreira Leite ruled out such a coalition during the electoral campaign.
It was feared that a minority government would make for political instability and a weak government unable to conduct the strong policies needed to cope with the country's economic crisis.
"It will be a high-risk government" with an unpredictable life span, political scientist Carlos Jalali said.
Only one Portuguese prime minister, Socialist Antonio Gutierres, managed to serve a full term under the current democracy as head of a minority government, between 1995 and 1999.
The Socialists took 36.6 per cent of the vote against 29.1 per cent for the PSD. It was their worst result since 1991.
The main winners were the CDS/PP, which increased its support from 7.3 to 10.5 per cent, and the Left Bloc, which increased its support from 6.35 to 9.85 per cent. The communist-green coalition CDU came fifth with 7.9 per cent.
Voter turnout was around 60 per cent, down from 65 per cent in 2005. About 9.5 million Portuguese were eligible to vote for the 230- member parliament.
The Portuguese economy is expected to shrink by nearly 4 per cent this year, and unemployment is running at 9 per cent.
Socrates' earlier policies included trimming the large public sector and slashing the social benefits of its employees. He has said the measures are necessary for Western Europe's poorest country to become more competitive, but they have angered trade unions.
He has now promised to stage large-scale public works to boost employment, including a high-speed train network linking Portugal and Spain by 2013.(dpa)