Portuguese vote in elections focused on economy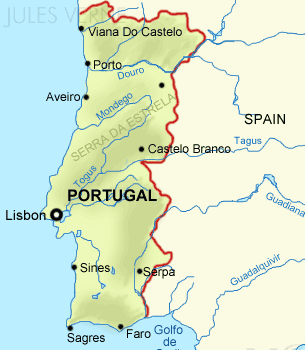 Lisbon  - Portuguese voters began going to polls Sunday in general elections focused on the economy, as one of Western Europe's poorest countries struggles to recover from its economic crisis.
Polls gave a lead to Socialist Prime Minister Jose Socrates, 52, whose conservative challenger Manuela Ferreira Leite, 68, aspires to become Portugal's first elected female premier.
Ferreira Leite heads the centre-right Social Democratic Party (PSD).
Socrates was not, however, expected to renew the absolute majority he won in 2005.
About 9.7 million Portuguese were eligible to vote for candidates from 15 political parties.
Socrates, who presents himself as a liberal reformer taking Portugal into full modernity, has stressed the need for stability by allowing the Socialists to remain in power.
His support has, however, been undermined by the state of the economy, which is expected to shrink by nearly 4 per cent this year.
Unemployment is still running at 9 per cent, though Portugal has been one of the first European Union countries to begin recovering from the crisis.
Socrates has promised to stage large-scale public works to boost employment, including a new Lisbon airport, a new bridge over the river Tagus and a high-speed rail network linking Portugal and Spain.
Former finance minister Ferreira Leite accused Socrates of impoverishing Portugal with what she sees as his wasteful public spending.
Ferreira Leite also said the planned rail network was turning Portugal into a "Spanish province," but that claim did not go down well in either country.
Socrates may also have been helped by a spying affair, according to analysts.
Press reports had alleged that the secret service, which is under Socrates' authority, had spied on conservative President Anibal Cavaco Silva.
But Cavaco Silva then sacked a collaborator who was believed to be the source quoted in the report, making the spying allegations look less credible and allowing Socrates to accuse the PSD of spreading "conspiracy theories."
Portugal's two far-left parties have been highly critical of Socrates' liberal economic policies during the campaign, and have rejected the possibility of a coalition if Socrates wins the elections without getting an absolute majority in the 230-member parliament.
It was thought possible that the winning party might have to form a minority government, a situation which could create political instability and uncertainty at a time when strong policies were needed to cope with the crisis.  dpa