Power defaulters pay Rs.14.7 crore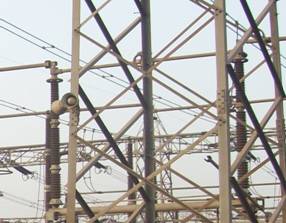 Chandigarh, Dec 19 : Haryana's power distribution agency, Dakshin Haryana Bijli Vitran Nigam (DHBVN), has recovered arrears totalling Rs. 14.7 crore (Rs. 147 million) from nearly 16,000 power defaulters in the past 15 days, a company official said Saturday.
A DHBVN spokesman said that 142 teams of the agency knocked at the doors of over 26,000 consumers in the last 15 days to recover bill arrears.    
While 5,149 consumers faced electricity disconnection, arrears of were recovered from nearly 16,000 consumers.    
During raids by the DHBVN teams, 2,223 cases of theft of electricity were detected and a penalty of Rs. 3 crore (Rs. 30 million) was imposed. (IANS)