Prasar Bharati rubbishes reports of sacking RJs aged above 35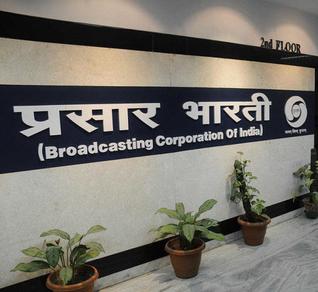 New Delhi, Aug 11 : Prasar Bharati today rubbished reports of sacking radio jockeys aged above 35, and said it was planning to conduct voice modulation tests.
According to the organization, the review panel of PrasarBharati has decided to subject the radio jockeys to a skill test, entrusting the task to agencies whose neutrality and credentials are beyond doubt. Those currently on the panel of Casual RJs, and also those who are aspiring to join the ranks, may take the skill test as and when it is held.
The Director General of All India Radio, Archana Dutta, said, "AIR has no plans whatsoever to sack anybody. Let all concerned be rest assured that AIR has no such designs. We would conduct a voice test for all and ensure each casual/ RJ/Announcer gets a chance to prove their versatility in front of the mic."
Giving a clarification on the issue, the organization stated that a casual jockey/Artiste of All India Radio is engaged temporarily on assignment basis for a certain shift or show, on fee payable as per the rate card. They are not entitled to regularization of any form. So, the news item 'All India Radio Sacks 100 RJs aged above 35' is based on a news conference held by members of the 'All India Radio Broadcasters Welfare Association'(AIRBWAK), Kolkata and is a false alarm.
According to Prasar Bharti, some elements want to indulge in sensation-mongering and spread canards against the management of the organization. (ANI)