Priyanka Gandhi has lowered political discourse: Jaitley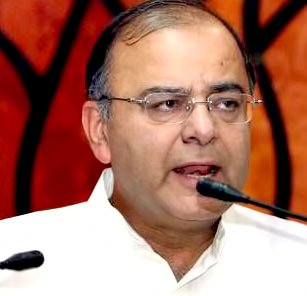 New Delhi, April 28 : BJP leader Arun Jaitley Monday accused Congress president Sonia Gandhi's daughter Priyanka Gandhi Vadra of lowering the "quality of political discourse".
"(Priyanka Gandhi) Vadra has announced that she is not afraid of anyone. She has compared the BJP to 'the panic-stricken rats'... She has lowered the quality of political discourse by her comments," Jaitley said in a blog published Monday.
"Language provides a facility where even sharp comments can be made in a dignified manner," he said.
Priyanka Gandhi Sunday said the Bharatiya Janata Party (BJP) was "baffled and was running around like rats".
Jaitley took a jibe at Priyanka Gandhi Vadra and her husband Robert Vadra, who has been accused of being involved in a land scam, and said they should be scared as they are not "above the law".
"The Vadras are right that they need not be scared of anyone. They should only be scared of the law. Be the Vadras be ever so high, the law is above them," the BJP leader said.
"Law spares none, be it the rich, the famous or the related. If any of my family members started referring to my opponents as rats and reptiles, I surely will be a worried man," he said.
BJP spokesperson Nirmala Sitharaman also questioned Sonia Gandhi and Congress vice president Rahul Gandhi's silence over the allegations against Robert Vadra.
"Vadra land deals happened in Congress-ruled Haryana and Rajasthan. Why is the Congress president and vice-president silent on the issue," Sitharaman said.
"It is not a personal issue, it is an issue of corruption," she said.(IANS)