Punjab Govt. has no comment to make on gurdwara refusing to hold prayers for 1965 war hero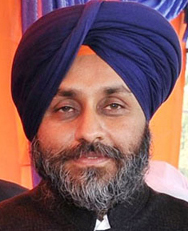 Chandigarh, Jan. 21 : The Government of Punjab on Monday said that it had no comment to make on a gurdwara in Sector 7 of Panchkula refusing to hold prayers to mark the death anniversary of 1965 war hero Lt. Gen. R. S. Dyal on December 30.
Punjab Deputy Chief Minister Sukhbir Singh Badal told media here, that he could not comment on matter that essentially religious in nature.
Authorities at the gurdwara said that Lt. Gen. Dyal''s participation in Operation Bluestar in 1984 in which the army flushed out and killed Sikh militants demanding a separate state of Khalistan out of the Golden Temple in Amritsar, was the reason why they refused to allow the prayers to be held.
The refusal has left the defence community of the region shocked.
A devout Sikh, Lt. Gen. Dyal was awarded the Maha Vir Chakra, the country''s second highest war gallantry award, for the capture of the formidable Haji Pir Pass in Jammu and Kashmir during the 1965 war with Pakistan.
He was also the chief of staff of the Western Command during Operation Bluestar and retired as General Officer Commanding in Chief of the Indian Army''s Southern Command.
He later served as the Lt. Governor of Pondicherry and the Andaman and Nicobar Islands.
He passed away on January 29, 2012.
His wife, Barinder Kaur Dyal said that she was shocked by the gurdwara''s refusal to allow the prayers for her late husband. (ANI)