Punjab, Haryana procure nearly 170 lakh tonnes wheat
Submitted by Hardeep Sidhu on Thu, 05/08/2014 - 20:48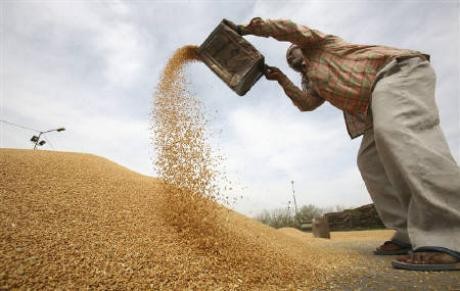 Chandigarh, May 8 : Signalling a bumper crop this year, Punjab and Haryana have seen arrival of over 170 lakh tonnes of wheat, food and supplies officials from both states said Thursday.
In Punjab, government agencies and private millers have procured over 107.20 lakh tonnes of wheat till Wednesday. Of this, 97.7 percent has been procured by government agencies alone, said a spokesman of the Punjab food and supplies department.
Sangrur district in Punjab was leading in procurement, followed by Ludhiana and Patiala districts.
In Haryana, nearly 62 lakh tonnes of wheat has so far arrived in various grain markets during the current procurement season, a department spokesman said.
Government agencies have procured nearly 61.73 lakh tonnes of wheat. Sirsa, Karnal and Fatehabad districts were leading in wheat arrival.
Procurement in both states started April 1 but most of the wheat arrival happened after April 20.(IANS)
Technology Sector