Pvt insurers meet FM; pitch for raising FDI ceiling to 49%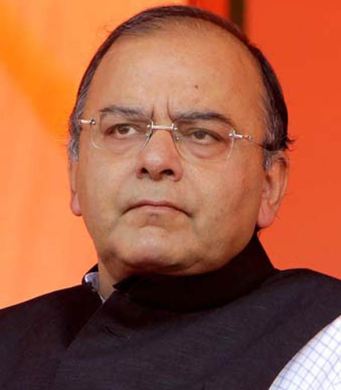 New Delhi: Keen to push insurance sector reforms, Finance Minister Arun Jaitley today met CEOs of private sector companies to discuss issues related to capital requirements, including cap on foreign direct investment.
Industry has been demanding raising FDI limit to 49 percent from 26 percent at present so that they get the much needed capital to enhance their business.
"We are talking... It is pre-budget discussion," Minister of State for Finance Nirmala Sitharaman, who was also present at the hour-long meeting, told reporters.
She was responding to a query whether industry was opposed to capping voting right at 26 percent in case FDI limit is raised to 49 percent in the sector.
Speaking after the meeting, ICICI Lombard General Insurance MD and CEO Bhargav Dasgupta said, "We discussed various aspects, including increasing penetration. Again there was lot of discussion on FDI in insurance but nothing concrete... But discussion was how to attract more capital in industry and promote growth".
IRDA Chairman T S Vijayan said there were deliberations on the various issues of insurance industry.
All aspects of raising capital for the industry, including increase in FDI ceiling were discussed. There were suggestions about differential voting rights or raise the FDI limit in various insurance segments in a phased manner, head of another insurance company who attended the meeting said.
Besides, industry also pitched for raising tax break limit for the sector for encouraging investment, he said, adding, there were suggestions of raising tax exemption limit from the existing Rs 15,000 per year.
In order to increase insurance penetration, some of the participants suggested allowing banks to act broker.
At present, banks are permitted to act as a corporate agent and sell policy of one life insurer, non-life insurance and one health insurance company.
During the first decade of insurance sector liberalisation, the sector has reported a consistent increase in insurance penetration from 2.71 percent in 2001 to 5.20 percent in 2009. However, since then, the level of penetration has been declining and reached 3.96 percent in 2012.
The ruling Bharatiya Janata Party was opposed to raising the FDI cap in the insurance sector from 26 percent to 49 percent. A proposal to hike the FDI cap in the sector was mooted by the previous United Progressive Alliance government and has been pending in Parliament since 2008.
The Standing Committee on Finance had earlier rejected the proposal, saying it may not have the desired effect and could expose the economy to global vulnerability.
The insurance sector was opened up to the private sector in 2000 after the enactment of the Insurance Regulatory and Development Authority Act, 1999.--PTI