Rahul to hold rallies in three states Tuesday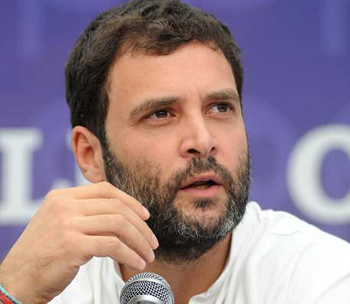 New Delhi, April 21 : Congress vice president Rahul Gandhi will hold rallies in Rajasthan, Uttar Pradesh and Chhattisgarh Tuesday, his office said.
Gandhi will first hold a public meeting in Alwar in Rajasthan.
The party candidate from the parliamentary constituency is Minister of State for Sports and Defence Jitendra Singh, who is considered to be close to Gandhi.
After his meeting in Alwar, Gandhi will then address a rally in Mathura in Uttar Pradesh.
His last rally will be in Bemetara district that falls in Durg parliamentary constituency in Chhattisgarh.
Polls in all these constituencies are on April 24.(IANS)