Rahul veiled PM candidate of Congress: Jaitley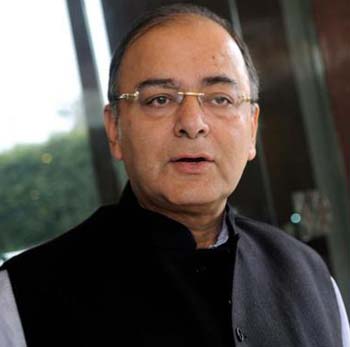 New Delhi, Jan 27 : BJP leader Arun Jaitley Monday called Rahul Gandhi Congress' prime ministerial candidate in "purdah" (veil), questioning why the party's campaign centres around him even when he is not the official candidate for the top post.
"... the campaign is centred around one person, who is the Congress Party's 'candidate in purdah'," he said in a blog post.
"The entire campaign is centred around Rahul Gandhi. However, Rahul Gandhi indeed is a non candidate for prime ministership (since the party has no official candidate). Why is it that the campaign is centred around him?" he said, claiming the Congress does not want to admit that it is officially projecting Gandhi as an adverse result may make him accountable.
The Bharatiya Janata Party (BJP) leader also questioned the huge cost being incurred on the Congress' campaign much ahead of the Lok Sabha polls.
"The normal practice has been that with the filing of nomination papers, advertisement starts and picks up during the two weeks permitted for campaigning," said Jaitley, the leader of opposition in the Rajya Sabha.
It is "obvious" Congress has a "huge budget for advertising, if advertising is spread over four months", he alleged.
Calling it an image building exercise for Gandhi, Jaitley took a jibe at him saying: "Advertising can market a marketable product, not otherwise."(IANS)