Rajasthan may introduce free medical tests in all govt. hospitals
Submitted by Piyush Diwan on Wed, 10/03/2012 - 21:38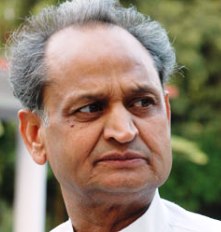 A year after the launch of the free generic medicine supply scheme, the government of Rajasthan is now examining the viability of introducing free medical tests in all government hospitals.
The plan was revealed by Rajasthan Chief Minister Ashok Gehlot during his keynote address "Universal Access to Essential Medicines in India" conference in Jaipur on Tuesday.
Revealing the plan, Mr. Gehlot said, "We want to provide free medical tests in all government hospitals and are looking into the possibilities for executing this scheme."
State Health Minister AA Khan, WHO expert consultant F. Stebler, Rajasthan Medical Services Corp. MD Samit Sharma, and Additional Secretary in the Union Health and Family Welfare Ministry Anuradha Gupta were also present at the occation.
Rajasthan government had introduced the chief minister's free medicine scheme on October 1, Gandhi Jayanti, in 2011. Marking a year of the scheme, AA Khan said the scheme covered 90 per cent of the diseases and claimed that patients admitted in government hospitals didn't have to spend even negligible sums on medicines.
Speaking on the topic, Khan also promised that the number of free medicines would be increased from existing 400 to 600 very soon.
Mr. Gehlot also launched a free ambulance service for pregnant women and up to 30-day-old children in rural areas. The service called Janani ambulance service currently includes 400 ambulances that will provide conveyance for pregnant women and up to 30-day-old children from rural areas for free.