Ranbaxy voluntarily recalls nitrofurantoin capsules from US retail market
Submitted by Malini Ranade on Mon, 05/04/2009 - 07:17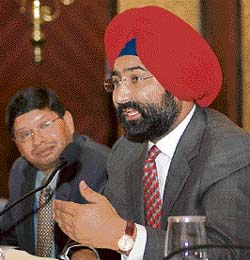 Adding to Ranbaxy Laboratories' woes in the US, after the Food and Drugs Administration (FDA) stopped the export of the company's drugs from two Indian facilities, is the company's recent, voluntarily recall of all its lots of Nitrofurantoin (Monohydrate/Macrocrystals) 100 mg capsules from the US retail market, as the drugs failed to meet the US drug manufacturing standards.
The drug, Ranbaxy's antibiotic prescription for treating a generic urinary infection, will have to be withdrawn from all retail levels, in coordination with the USFDA. However, the recall decision does not apply to those medications that have already been exported to the US.
The recalled nitrofurantoin drug happens to be one of the 30 drugs the exports of which were blocked by the USFDA last year, as they were being manufactured at Ranbaxy's two units - Poanta Sahib in Himachal Pradesh, and Dewas in Madhya Pradesh – that failed the US agency's standards.
In its statement pertaining to the recall of nitrofurantoin capsules, Ranbaxy said: "Although certain lots of the product were determined to not be in conformity with the approved laboratory specifications, the company decided to recall all the lots as a matter of abundant caution given its commitment to the health and safety of patients."
The statement also said: "Ranbaxy is continuing to look into the cause of such non-conformity."
Technology Sector