Ratan Tata advises Cyrus Mistry to be his own person
Submitted by Malini Ranade on Sat, 12/15/2012 - 19:44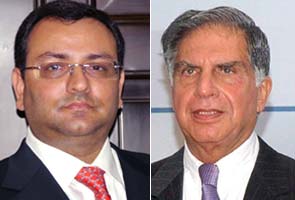 Ratan Tata, outgoing chairman of the $100 billion Tata group, has advised his successor, Cyrus Mistry, to be his own person.
Dismissing views that his personality would linger even after his departure, Mr. Tata said that Mr. Mistry should decide what he would want to.
Speaking about his five decades with Tata group and his equation with Mr. Mistry, he said, "I don't think it is right to have a ghost to shadow over somebody. You [Mr. Mistry] should be your own person, you should take your own call and you should decide what you want to."
He said that he gave Mr. Mistry that same suggestion that he had given to himself when Mr. JRD Tata had handed the reigns over to him more than two decades ago. He added that he decided to be his own man because he could not have become Mr. JRD by imitating him.
However, Mr. Tata added that Mr. Mistry would be able to reach him for any suggestion even after his retirement.
Mr. Mistry, who is 31 years younger than Mr. Tata, will succeed him at the helm of the group on December 28. He is currently servive the group as its vice chairman.
Mr. Tata will step down on December 28 when he turns 75, twenty-one years after becoming the chairman of the conglomerate that spans from salt to software.