RBI should revisit monetary policy measures: PM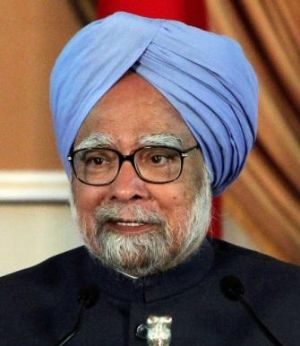 New Delhi, Aug 17 : Prime Minister Manmohan Singh Saturday said there is a need for fresh thinking on economic policy-making and the Reserve Bank of India (RBI) should revisit its monetary policy keeping in mind the fiscal constraints facing the globalised economy.
"I would venture to think that the time has come when we should revisit some of those areas - the possibilities and limitations of monetary policy in a globalised economy, in a fiscally constrained economy," the prime minister said.
"Macro-economic policy-making, targets and instruments, I think, is another area, where I feel fresh thinking is called for," Singh said after releasing "Reserve Bank of India's History Volume IV" at a function organised at his official Race Course Road residence here.
The prime minister expressed hope that Raghuram Rajan, who is scheduled to take charge as RBI Governor Sep 5, will "attempt to revisit some of these difficult areas."
The book has been written under the guidance of an advisory committee chaired by former RBI governor Bimal Jalan. The members of the committee were Subir Gokarn and Rakesh Mohan, both former deputy governors of RBI, A Vasudevan, former executive director of RBI, Amitava Bose of Indian Institute of Management, Kolkata and Dilip Nachane of IGIDR, Mumbai.
"Reserve Bank has served our country with great distinction. But as I ventured to think, the best is yet to come," the prime minister said. (IANS)