Recession-hit Gujarat auto part makers hope for budget concessions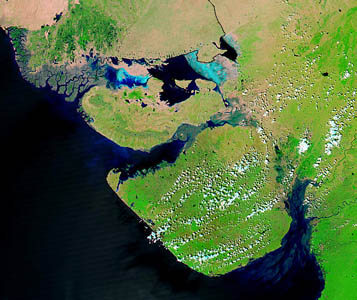 Rajkot (Gujarat), July 4 : Auto part makers in Rajkot are hoping for concessions in excise duties and taxes in the coming budget.
The city, which has with over 5,000 small and medium scale industries, is a hub for making auto parts.
However, global recession has delivered a big blow to the auto parts industry as companies have either cancelled or reduced their bulk orders.
In such a situation, automakers are looking to the forthcoming budget for some relief packages.
"We all request Finance Minister Pranab Mukherjee if he can''t reduce the excise duty, he should at least keep it to the earlier one, the one he introduced to restore the industry. It will give a fresh lease of life to the industry," said Ashok Kumar, Member of the Rajkot Engineering Association.
There are still others who believe more measures like protection, incentives and rebate should be given to small and medium scale industries to cope with the current situation.
"If the government gives incentives on the model of China to the manufacturing sector, it will help the industry become competitive," said Bhavesh Patel, President of Rajkot Engineering Association.
Auto part makers are hoping that the Central Government will take steps to revive the recession hit industry. (ANI)