Reliance Infra Has Resistance At Rs 710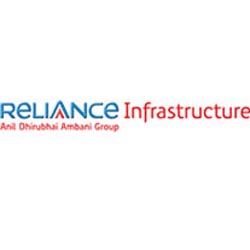 Technical analyst MB Singh is bullish on Reliance Infrastructure Limited and has maintained 'hold' rating on the stock with a target of Rs 850.
Mr. Singh said that the stock has resistance of Rs 710.
The analyst also said that the stock can be purchased with a stop loss of Rs 570.
Today, the stock of the company opened at Rs 639.70 on the Bombay Stock Exchange (BSE).
The share price has seen a 52-week high of Rs 1225 and a low of Rs 555.15 on BSE.
Current EPS & P/E ratio stood at 31.17 and 20.32 respectively.
Reliance Infrastructure Limited has declared that it has bagged an EPC contract of 2400 MW Gas based Combined Cycle Power Project (CCPP) at Samalkot.
Samalkot CCPP EPC deal is the third major power project pocketed by RInfra EPC from Reliance Power.
For Oct-Dec 2010, Reliance Infrastructure recordedan increase of 10.16% in its consolidated net profit, which stood at Rs 4,052.50 million as against Rs 3,678.70 million during the same period of 2009.
Total income surged to Rs 38,716.40 million for Oct-Dec 2010 period from Rs 34,814.70 million for the quarter ended Dec. 31, 2009.
On standalone basis, the company's net profit grew by 40.20 to Rs 1,657.20 million for the three month period ended Dec. 31 as against Rs 2,771.30 million for the same period of 2009.