Repsol digging deep Falkland Islands
Submitted by Rajvir Khanna on Fri, 02/26/2010 - 08:05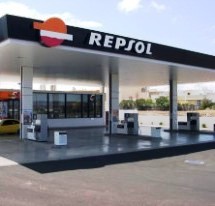 Spanish oil company Repsol, is searching for oil these days. In the trace of the same, the company has planned to drill for oil near the Falkland Islands.
According to the BBC spokesperson, the company has planned to drill about 200 miles on the coastal of Argentina's by this December. The chase started when the UK oil companies shoot off the race for oil in the Falklands, after facing strong opposition from Argentina.
The drilling work is about to commence this week in Falklands territorial waters. For this Endeavour the platform known as ocean guardian, has been called from 8,000 miles distance, the Cromarty Firth in Scotland. This would explore new oil wells in the region.
The fields are approximately 150 to 200 miles west, where the Ocean Guardian is at present, under license from UK firm Desire Petroleum.
Previous year the company, Repsol grabbed the Argentine company YPF which is the biggest known private oil and gas company in Latin America.
However, Argentina claims its rights reserved over the Falkland Islands. According to the nation they invaded them in 1982, before the UK taskforce took back control of the same during a short war which took away many lives Argentine and British service personnel.