Rishabhdev files DRHF with SEBI for 90 lakh shares
Submitted by Gaurav Mehra on Sun, 08/10/2008 - 03:54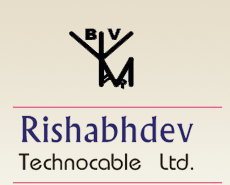 Rishabhdev Technocable Limited, a cable manufacturing and trading company, has informed that it has filed Draft Red Herring Prospectus ("DRHP") with the market regulator Securities & Exchange Board of India ("SEBI") to raise funds from the capital market by way of a Follow -on public offer of its equity shares.
The Company proposes to issue 9,000,000 equity shares (the "Issue") of Rs 10 each for cash at a price to be decided through a 100% book-building process.
The existing Equity Shares of the Company are listed for trading on the Pune Stock Exchange Limited ("PSE") and the Jaipur Stock Exchange Limited ("JSE"). With the fresh issue of shares, the company plans to be listed on the Bombay Stock Exchange Limited ("BSE"), which shall be the designated Stock Exchange.
The objects of the Issue include amongst others, expansion cum modernization of existing manufacturing facilities at Daman and setting up new facilities for manufacturing of Control and Power Cables at Daman and Silvassa respectively.
The Book Running Lead Managers ("BRLM") to the Issue are IDBI Capital Market Services Limited and PL Capital Markets Private Limited.