Rough winter may cause Bluebells to bloom three weeks late this year
Submitted by Shalini Kakkad on Thu, 04/08/2010 - 02:30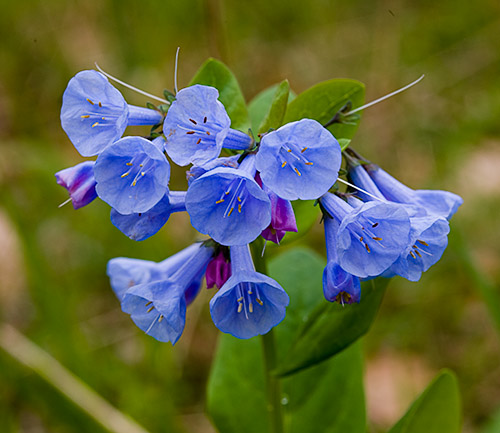 According to the National Trust, Bluebells, one of the flowers heralding the English spring, may bloom three weeks late this year because of the rough winter.
It was further predicted by the Trust, which posted a Bluebell Watch section on its Web site, that, the flowering will peak in mid-May. Historically, bluebells have been in full bloom from late April to early May, although recent mild winters have led to earlier flowering, with bluebells opening as early as April 1 in Cornwall.
The British Isles have just been through the roughest winter in three decades. Last week also Scotland and Northern Ireland were hit with snow and ice.
According to experts, normally bluebells bloom first in Cornwall and Devon, and then peak in areas to the north and east. This year, experts say the blooming could come in one short burst over much of the country.
Warmer winters have also been a threat to bluebells. Trees come into full leaf earlier, cutting the bluebells off from sunlight, Ian Wright, the Trust's gardens adviser for Devon and Cornwall, told The Guardian.
Wright further said, ''Bluebells are the iconic plant of spring. There's hardly anything better than walking through some nice woodland full of bluebells.'' (With inputs from Agencies)