Roundup: 80 dead, 200 injured in Mumbai terrorist attacks; More Details
Submitted by Sahil Nagpal on Thu, 11/27/2008 - 08:55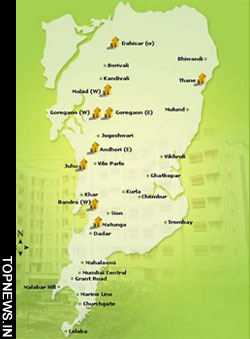 Mumbai - Terrorists killed 80 people and wounded more than 200 late Wednesday in a series of coordinated attacks across India's financial hub Mumbai, officials and news reports said.
Heavily armed gunmen in groups of two to four opened fire with automatic weapons and lobbed grenades in 10 places in south Mumbai, including the five-star Taj and Trident hotels, the city's main railway terminus, a hospital, a cafe, a pub and a cinema hall. The targets seemed to be areas frequented by tourists.
Bomb blasts were also reported at a petrol station and in two taxis.
A little-known group calling itself the Deccan Mujahideen sent emails to local news organizations claiming responsibility for the blasts.
Indian Army and special forces joined Maharashtra Police in confronting the armed gunmen holed up in the Taj and Trident hotels, a senior police official said.
The operation to rescue hundreds of guests, many of them foreigners, continued early Thursday.
The situation at the Taj hotel was under control, and most people had been evacuated, NDTV reported.
Earlier, gunfire and blasts could be heard from outside the hotels, which were cordoned off.
After a loud explosion, the domed roof of the iconic century-old Taj Hotel on the Mumbai waterfront caught fire.
Firefighters could be seen dousing the blaze and rescuing guests through broken windows and fire exits.
AN Roy, director general of Maharashtra police, would not confirm reports that several guests had been taken hostage at the hotels.
RR Patil, deputy chief minister of Maharashtra, said there was no communication with the gunmen.
The body of a foreign woman guest was recovered from the Taj Hotel, IANS news agency reported quoting police sources. She was not immediately identified and her nationality was not known.
A witness at the Taj hotel told NDTV television that the gunmen were asking people with British and United States passports to identify themselves.
The federal government had dispatched 200 National Security Guard commandoes from the capital New Delhi to help Maharashtra police. The NSG are specially trained for hostage operations.
The Army and Navy have been kept on alert, India's federal Home Minister Shivraj Patil said. Army personnel were helping police in their operation against the gunmen at the Trident hotel, NDTV reported.
Three senior police officials including Heman Karkare, chief of the Maharashtra state anti-terrorist squad, had been killed in encounters.
The death toll so far was 80, a spokesman for the Maharashtra government said. He said many were wounded but could not give an exact figure.
Television reports said at least 200 people were wounded.
Three suspected terrorists had been slain, and nine suspected terrorists had been arrested, Patil said. Three had escaped.
A nationwide alert has been sounded and all airports put on high security surveillance.
All schools and colleges in Mumbai will remain closed Thursday, and offices around the sites of the attacks have been advised to stay closed as well.
There has been a quick succession of terrorist attacks since January in major Indian cities. The last attack was in October, when 50 people died in serial bombings in the north-eastern state of Assam.
Mumbai Police Commissioner Hasan Ghafoor said that Wednesday's attacks were suspected to be coordinated terrorism. He said the gunmen appeared to be using automatic weapons like AK-47s, AK-56s and semiautomatic rifles.
Mumbai's rail network was the target of serial bombings by terrorists in July 2006. At least 187 people were killed and more than 700 wounded in those incidents. dpa