Royal Mail chief to receive package of £1.5 million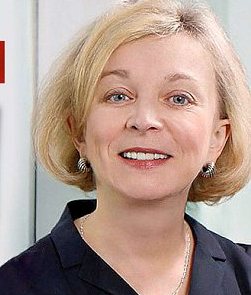 The troubled Royal Mail, which is set to be privatized this year, might face more pressure as its chief executive Moya Greene is expected to receive a total package of £1.5 million this year.
The news relating to the lucrative pay package of the chief executive comes at a time when the Royal Mail staff members are already threatening to go on strike over the privatisation. Communication Workers Union members at Royal Mail have voted in favour of asking the management to increase the wages above inflation and this might create tough conditions for the privatisation process.
Canadian-born Moya Greene's package will be officially announced in the Royal Mail's annual report, which is expected to be released in the coming weeks. The package of £1.5 million this year will make him the highest-paid public sector chief executive in the UK. She had received a package of £1.1 million in the previous year. The pay package includes a basic salary of £498,000, a bonus of £371,000 and £200,000 in lieu of pension.
She also received the first tranche of a long-term incentive plan based on her performance over the previous three years on 31 March, 2013 and the award would begin in 2014.